Look No Further for Sun City Sprinkler Repair Services
Our qualified technicians specialize in a variety of sprinkler repair services for residents of Sun city. We have focused on bringing a variety of technicians on board who specialize in different elements of sprinkler system repair to ensure you are receiving the best quality care and service.
We focus on providing a breadth of Sun City sprinkler repair services. Call us any time for:

Regular sprinkler maintenance
New installations
Tune-ups year round
Sensor installs for heavy rains
Pump system installations and repairs
Sprinkler head, repairs and replacements (including raising and lowering sprinkler heads)
Sprinkler system parts replacement, including valves and pipes
---
New Sprinkler System Installation in Sun City AZ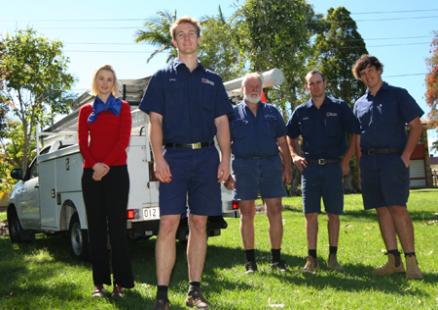 Our technicians are also experienced in installing new sprinkler systems, as well as creating plans for installation. As all yards are different, we work with you to find the solution that provides the most coverage. In addition to standard Sun City sprinkler repair services that many homeowners think about, we provide consultations to make sure that your sprinkler system is working properly. Our technicians will work with you to determine why you are facing issues with coverage, and provide a solution to ensure all of your grass is being watered.
Additionally, we are experienced in working with commercial organizations like schools, churches and business parks to ensure their sprinkler systems are working appropriately.
Sun City irrigation systems do require regular maintenance and tune-ups to ensure they are working properly in the heat and under heavy use. We specialize in providing support throughout the year to keep your sprinkler systems healthy and functioning, no matter the weather conditions.