We've Got Your Surprise Sprinkler Repair Needs Covered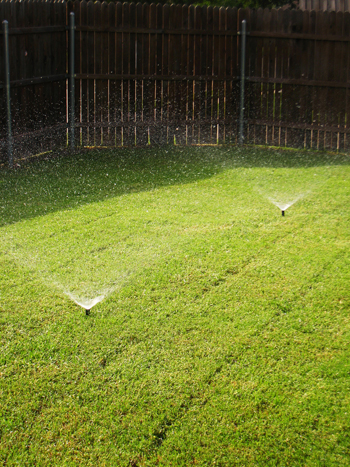 A broken sprinkler is no laughing matter. If one of your ground pipes springs a leak, or if one of your sprinkler heads fails, there's no time to waste. Just a couple of days left to dry in the hot Arizona sun can wreak havoc on even your most resilient plants.
That's where we come in. Our Glendale sprinkler repair team is always on call to service your systems in Surprise, AZ, with smart, reliable,and affordable repairs and solutions. Each and every one of our technicians is thoroughly trained with every class and brand of irrigation equipment, from Rain Bird drip lines to Hunter sprinkler valves, which means you'll never have to deal with unpleasant surprises once we're on the case. Our Surprise sprinkler repair team is backed by a full fleet of service vehicles which are fully-stocked at all times with the vast majority of parts and equipment needed for every repair job under the sun.
---
Working Hard to Prevent Surprise AZ Sprinkler Repairs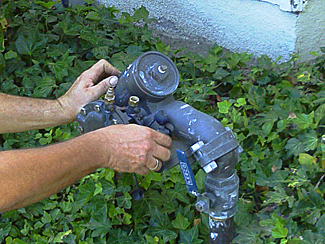 You might not have to deal with broken sprinklers too often, and we want to keep it that way. We're always happy to meet new customers, since it's hard to make money off of past customers who no longer have to deal with irrigation problems. We perform full system checks, seasonal system checks, and even water usage evaluations every day of the week, because our goal is to ultimately prevent the need for sprinkler repairs. By having a full system check performed, you'll be alerted to any problems you may have in your irrigation system, from the water connection to the heads, before serious damage is done. We can also help you spot ongoing costs and damages that may be flying under the radar, like ground water contamination and systemic leakage.

We want to help you forget your sprinkler system even exists, so you can get on with the more important things in life. After all, who wants to sit and watch the grass grow?